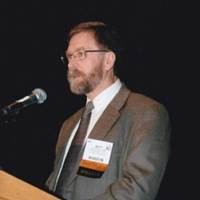 Scott Milne ESM, FAcEM, FAIES - Director
With over thirty years' experience in Emergency Management as a volunteer and in paid capacities, Scott is seriously dedicated to community service.
A member of the AIES since 1986, Scott joined the ACT Division as Vice President in 1996 and has been the ACT Division President since 2010. Scott is a Fellow of the Institute, and a Fellow of the Emergency Management Academy.
Scott also holds a number of positions with the International Association of Emergency Managers including Global Board Director, Global Professional Standards Director, and President Oceania Council.
In his day job Scott is the Response Manager - Emergency Management, with the Australian Maritime Safety Authority (AMSA). Formerly Scott was A/g Director at Emergency Management Australia (EMA), EXO to the Director General EMA, and A/g Director Australian Emergency Management Institute. Scott was the Australian Capital Territory (ACT) Executive Officer Emergency Management; Manager Joint Plans and Operations; and ACT Executive Officer Emergency Management Policy. Scott's public service career spans over 30 years in: Emergency Management, operations, disaster recovery, counter terrorism CIP, and multi-agency capability development. Scott was a member of the first Communications Trusted Information Sharing Network (TISN), the Emergency Services TISN and the Oil and Gas Security Forum. As a qualified Social Worker Scott drafted the first Recovery Plan for the ACT and has worked in disaster recovery, health, hospital, mental health and community health. Scott is a graduate of ANU, CSU, the Emergency Management Australia Institute, and Emergency Management Academy.
As an SES volunteer for some 30 years, Scott is a Life Member of the ACT SES and served in a variety of command positions including HQ Commander ACT SES & RFS for ten years.
Scott's operational roles included the search for missing aircraft MH370, SIEV 221, Montara Oil Spill, TC Yasi, TC Larry, Tsunami Crisis '04/05, various bushfires including ACT '03, MIR Space Station re-entry, Y2K National Operations Centre, Olympic Volunteers in Policing, Thredbo Landslide, and numerous floods, land, air and marine searches. Scott's awards include the Emergency Service Medal (ESM) in the Australia Day Honours list for leadership in Emergency and Rural Fire Services.
Scott has presented at conferences and participated in exercises internationally in over ten nations, and is a Director on a number of charity and association boards.