Steve Jenkins
MAIES

- Director / National President

Steve Jenkins is the National President of The Australasian Institute of Emergency Services (AIES) having formerly held the positions of President and Vice-President of the Queensland Division and is the Institute's representative on the Australian Emergency Management Volunteers Forum facilitated by the Commonwealth Government's Attorney-General's Department. Steve is a volunteer fire-fighter with the New South Wales Rural Fire Service (Megan Brigade). In September 2016, he was elected as a Councillor on the Bellingen Shire Council in New South Wales and is now Chair of the Dorrigo Saleyard Committee and the Council's Councillor representative on the Mid North Coast Bush Fire Management Committee.

Steve recently retired from the Queensland Police Service (QPS) following a distinguished 34 year 5 month career. During his career he served in numerous locations throughout Queensland including: Brisbane and suburban areas; Ipswich; Townsville: Cairns; Cooktown; and Mt Isa where he spent a substantial period of time in remote areas, particularly around the Gulf of Carpentaria and the Indigenous communities of Doomadgee and Mornington Island. Steve experienced many facets of policing including: general duties; criminal investigations, he received appointment as a Detective; forensic crash investigations (advanced level); education and training; complaint investigations and disciplinary hearings; police communications centre operations and management; search and rescue mission coordination; project and program management (information and communications technology in particular); and extensive managerial experience which he gained as the officer-in-charge of varying sized stations and sections including a district police communications centre, 24-hour district headquarters station, and a 24-hour watchhouse. He also relieved at commissioned rank as a district inspector, district audit inspector, and regional professional practices manager.

Steve holds numerous formal qualifications including: Master's degrees in Business Administration, Police Management, Community Development (Emergency Management), Technology Management (Risk Management), and Project Management (Business Administration); Bachelor of Social Science (Emergency Management); and Diplomas in Search and Rescue Coordination; Public Safety (Policing); Justice Administration; Business Management; and Sustainability. He is currently completing a Doctor of Business Administration.

Subsequent to his retirement from the QPS, Steve has been engaged by a consulting firm, Gravelroad, and is now a senior consultant with that firm. Steve is a member of the Program Committee for the Australia and New Zealand Disaster Management Conference, and the Public Safety Advisory Board which operates in conjunction with the CommsConnect conferences. He has also prepared numerous papers and presentations, and chaired sessions and workshops for national and international conferences, including: 5th Australasian Natural Hazards Management Conference (Gold Coast, Australia), CommsConnect 2015 (Brisbane, Australia), and The International Emergency Management Society's conferences at Tórshavn (Faroe Islands), Trogir (Croatia), and Beijing (People's Republic of China). More recently, Steve presented at the Katasztrófavédelem 2016 - Nemzetközi Tudományos Konferencia, (Disaster Management 2016 - International Scientific Conference) facilitated by the Institute of Disaster Management, National University of Public Service, Budapest, Hungary, and in May 2017 will present at the Fire Protection, Safety and Security 2017 Conference being facilitated by the Department of Fire Protection, Faculty of Wood Sciences and Technology, Technical University of Zvolen, Slovakia.
---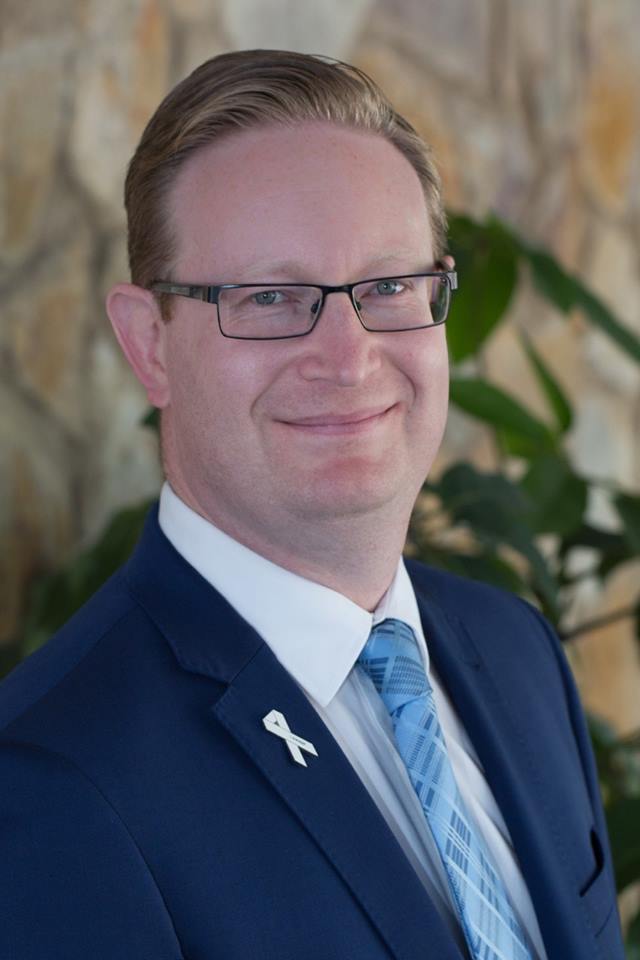 Associate Professor Brett Aimers
CStJ, MAIES

- Independent Director

Brett is an Adjunct Associate Professor at James Cook University where he provides expert advice and Masters level education on emergency management systems, concepts and emerging trends. Brett holds other adjunct appointments including at the Torrens Resilience Institute and Queensland University of Technology.

Associate Professor Aimers has an extensive disaster and emergency management background with experience at the State and National level which includes performing senior operational and leadership roles during the Victorian heatwave emergency, the H1N1 pandemic, the 2011 Queensland floods and Tropical Cyclone Pam. Brett played a significant role throughout the Victorian Black Saturday bushfires and was awarded the National Emergency Medal for his efforts in helping to coordinate the whole-of-health response.

Brett is the immediate past Chief Nursing Officer for St John Ambulance Australia which has a collective membership and workforce of more than 14,000 people nationally. For his sustained volunteer service to St John, he was recently promoted to the Rank of Commander within the Most Venerable Order of St John.

Through James Cook University, Brett is involved in a multi-national project, led by the World Health Organisation, exploring global best practice associated with operating public health Emergency Operations Centres.
---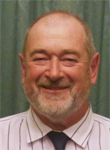 Ron Jones
LFAIES

- Director / President Tasmania Division

Ron's involvement with the emergency services started when he joined the Tasmania State Emergency Service in 1978. With an interest in emergency planning Ron has work as the Deputy Coordinator with the Glenorchy City Council, joined the committee to establish the South Hobart Urban Fire brigade and later, using this experience on that committee, helped establish the Lenah Valley Urban Fire Brigade.

When a work promotion saw him move to the west coast of Tasmania Ron joined the Rosebery SES Unit where he trained in road accident rescue, was appointed Unit Manager and became involved with Hydro underground rescue team (mine rescue). Ron's continued interest in emergency management saw him appointed as the Deputy Coordinator for the then Zeehan Commission and when Hydro construction finished he was involved in retaining the Ambulance and Fire Service in Tullah and eventually was appointed Brigade Chief.

In 1993 Ron won the Peter Parssey Memorial Award, an award that recognises a Tasmanian emergency service worker who has excelled above and beyond their normal duties to help their service and their community.

He has been an active member of the Tasmanian Division of the AIES since 1982, and the north west Tasmania representative for the AIES since 1986.

Ron served as the president of the Tasmania Division in the mid 1990's and as a National Board member for approximately 10 years before being again elected as Division President and National Board Member again in 2013.
---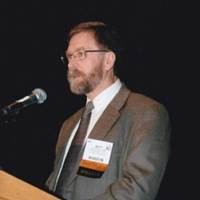 Scott Milne
ESM, FAcEM, FAIES

- Director / National Vice President

With over thirty years' experience in Emergency Management as a volunteer and in paid capacities, Scott is seriously dedicated to community service.

A member of the AIES since 1986, Scott joined the ACT Division as Vice President in 1996 and has been the ACT Division President since 2010. Scott is a Fellow of the Institute, and a Fellow of the Emergency Management Academy.

Scott also holds a number of positions with the International Association of Emergency Managers including Global Board Director, Global Professional Standards Director, and President Oceania Council.

In his day job Scott is the Response Manager - Emergency Management, with the Australian Maritime Safety Authority (AMSA). Formerly Scott was A/g Director at Emergency Management Australia (EMA), EXO to the Director General EMA, and A/g Director Australian Emergency Management Institute. Scott was the Australian Capital Territory (ACT) Executive Officer Emergency Management; Manager Joint Plans and Operations; and ACT Executive Officer Emergency Management Policy. Scott's public service career spans over 30 years in: Emergency Management, operations, disaster recovery, counter terrorism CIP, and multi-agency capability development. Scott was a member of the first Communications Trusted Information Sharing Network (TISN), the Emergency Services TISN and the Oil and Gas Security Forum. As a qualified Social Worker Scott drafted the first Recovery Plan for the ACT and has worked in disaster recovery, health, hospital, mental health and community health. Scott is a graduate of ANU, CSU, the Emergency Management Australia Institute, and Emergency Management Academy.

As an SES volunteer for some 30 years, Scott is a Life Member of the ACT SES and served in a variety of command positions including HQ Commander ACT SES & RFS for ten years.

Scott's operational roles included the search for missing aircraft MH370, SIEV 221, Montara Oil Spill, TC Yasi, TC Larry, Tsunami Crisis '04/05, various bushfires including ACT '03, MIR Space Station re-entry, Y2K National Operations Centre, Olympic Volunteers in Policing, Thredbo Landslide, and numerous floods, land, air and marine searches. Scott's awards include the Emergency Service Medal (ESM) in the Australia Day Honours list for leadership in Emergency and Rural Fire Services.

Scott has presented at conferences and participated in exercises internationally in over ten nations, and is a Director on a number of charity and association boards.
---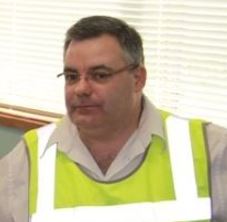 Rod Young
MStJ., MAIES

- Director / President Victoria Division

Rod has over 30 years experience as a member of St John Ambulance Australia (Vic) and held many positions up to the rank of Regional Superintendent. Currently Rod is a member of the Victorian State Emergency Response Planning Committee (Communications), North /West Metropolitan Regional Emergency Management Team and a member of the St John Ambulance Association (Vic).

Rod has worked at Telstra since 1985, he commenced as a Trainee Technical Officer and worked in various exchange maintenance technical roles that included the responsibility of Emergency Services Liaison Officers (ESLO) throughout metropolitan Melbourne. In 2011 he was promoted to the position of National Emergency Response Manager, this role encompasses the responsibilities of being the Telstra National ESLO which is also responsible for approximately 50 ESLOs that represent Telstra across the nation at state and regional level to ensure that it is actively engaged with emergency services and critical infrastructure providers for disaster planning, response and recovery activities.

He is a recipient of the St John Ambulance Service Medal and a Member of the Order of St John. Rod completed his Degree in Emergency Management in 2013 and MBA (Consulting) in 2016.
---